Providing water independence for life!
As South Africans deal with water restrictions, water more than ever is valued as liquid gold, and you may be sitting on a goldmine!
Did you know that there are millions of cubic metres of water under your feet? Pure, natural, and rich in minerals, underground water is not only clean, but it's also one of the most underutilised water resources in South Africa.
As a result, an increasing amount of businesses, government and private organizations, homes, and farms have started to install their own private boreholes in order to achieve water independence for life.
Contact Drill Direct today and take the first step to unearthing your hidden treasure of pure drinkable water.
Our drill rig can access nearly any part of your property, we go where the water is
Access to water with little disruption to you
Lower impact on your property with our drill rig
Reduce costs by bringing water close to the nearest electrical point
Frequently Asked Questions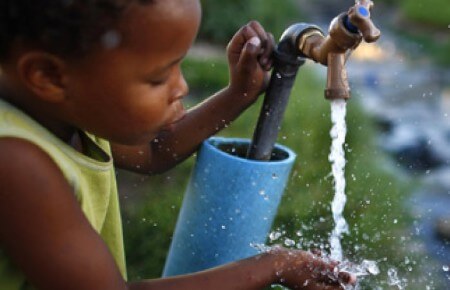 Contact us using the details below
What can I use borehole water for?
Borehole water can be used for:
Garden irrigation
Flushing Toilets
Washing Cars
Washing Clothes
Once water has been tested and treated, you can use borehole water to:
Fill your pool
For drinking water ** (see 1.2)
Bathing
Food preparation or cooking
Is borehole water safe to drink?
The short answer is YES, in most cases.
All spring and most bottled water you buy is water that comes from the ground.
64% of South Africans survive on groundwater!
However, it is essential you have your water tested to make sure it is potable (safe to drink).
In any situation where the public is likely to drink water from your water supply, we suggest that you install UV sterilisation in order to demonstrate that you have taken all possible steps to eliminate the risks.
What can I do to keep my borehole water safe?
Locate boreholes away from any obvious potential sources of contamination such as septic tanks and fuel tanks.
Keep rubbish, pesticides, fertilizers, animals and compost away from the borehole.
Remove and dispose of waste materials at approved facilities.
Apply garden fertilizers and agricultural chemicals sparingly, following label instructions.
Clean up any chemical spills immediately
Lock access to bore covers or sheds
Maintain borehole pumping equipment
Use a backflow prevention device to separate municipal water from bore water
Can I link my irrigation system to my borehole?
Yes, you can link your borehole to your existing irrigation system provided the water volume suffices to operate the irrigation system – should this not be the case, various options are available to rectify this.
Each client's particular needs will be assessed and recommendations made.
Can I Connect my Borehole Water to a Scheme Drinking Water Supply?
Yes it can be connected BUT note:
A backflow prevention device must be fitted otherwise you could end up pumping your water into the municipal water line and visa-versa
Any connection to the scheme supply must be done by a licensed plumber; and
The water must be tested prior to using it as drinking water or for food preparation.
Do I Need Approval to Install a Borehole?
If you will only use your borehole for domestic purposes (garden & household use) then no approval is required.
If the water will be used in a manufacturing process (such as making soft drinks) and farming then it will require registration. (see question below)
Do I need to register my borehole?
If you will only use your borehole for domestic purposes (garden & household use) then no registration is required.
If the water will be used in a specific ​manufacturing process, such as making soft drinks or bottling water, ​then you ​will require registration with your local municipality. If you are uncertain if this applies to you we are happy to assist with the registration process.
We are standing by to help you get water independence for life.